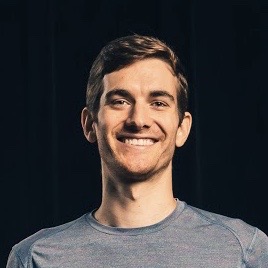 BRD Challenge
Designing a Trivia Game to Drive Product Awareness for ZUPREVO®
Overview
Bovine respiratory disease (BRD) is one of the most common and costly diseases affecting beef cattle today. $900 million is lost to the disease, annually, so producers are constantly treating their cattle to protect against profit-loss.
Zuprevo is a BRD treatment from Merck that can compete with market leaders in the category, but awareness was low. Most vets and producers reach for names they're already familiar with. Our team saw an opportunity to expose producers to Zuprevo by connecting over the problem of BRD, instead of touting specific product benefits.
We decided to create an educational quiz that would be a fun, competitive way for the audience to test their knowledge of the disease.
Methods: Personas, Wireframes, Prototypes, UI Design
Ideation
The idea of an educational quiz wasn't immediately obvious. There were lots of meetings, discussions, and working sessions on the front-end to determine the right way to promote Zuprevo. All we knew at the start was the business problem: low awareness and recognition for Zuprevo.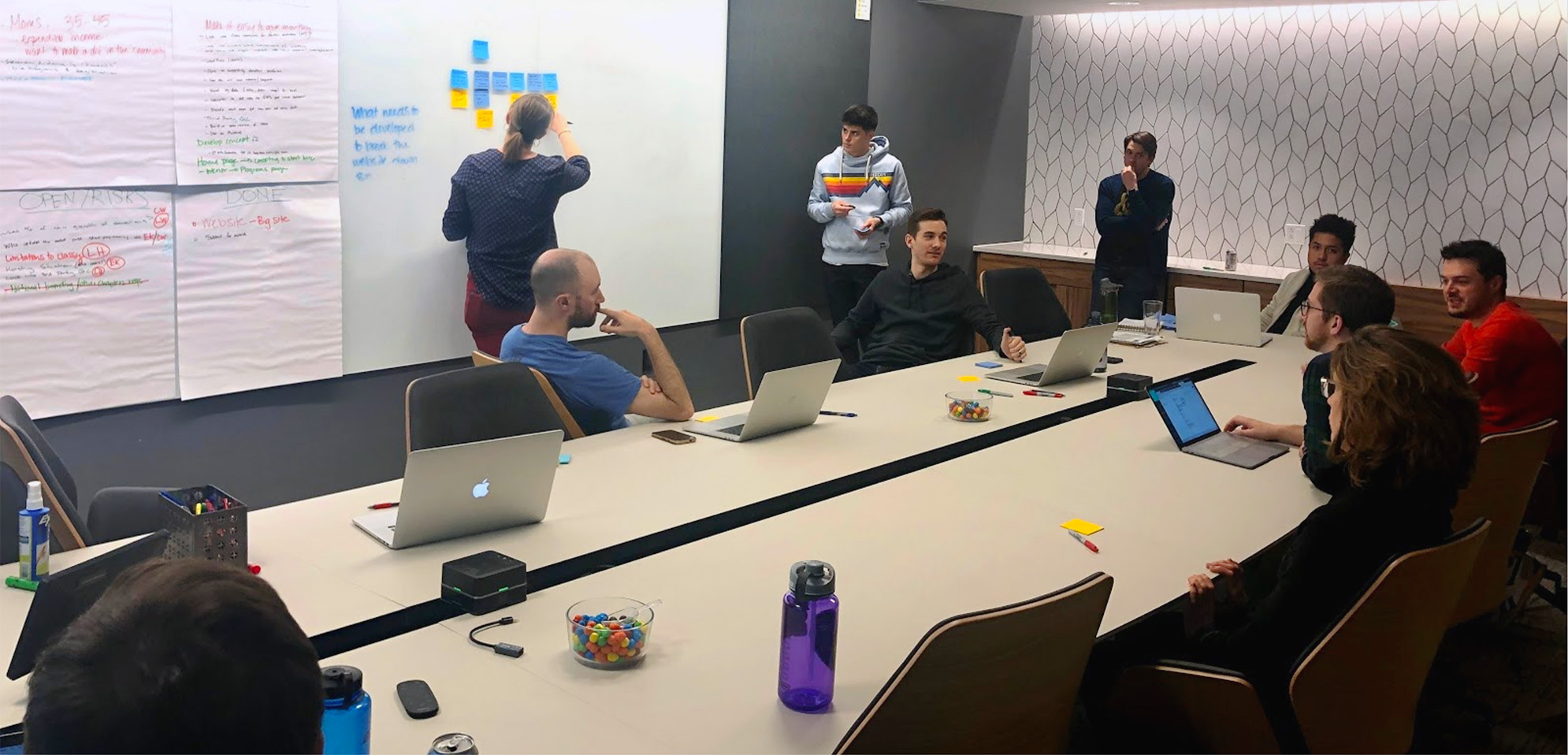 How Might We… Connect With Cattle Producers Over BRD?
This was the way the problem ended up being framed. We conducted ideation sessions to generate ideas on ways we could solve it.
Personas were developed from market research provided by Merck. These helped keep customer needs top of mind throughout the process.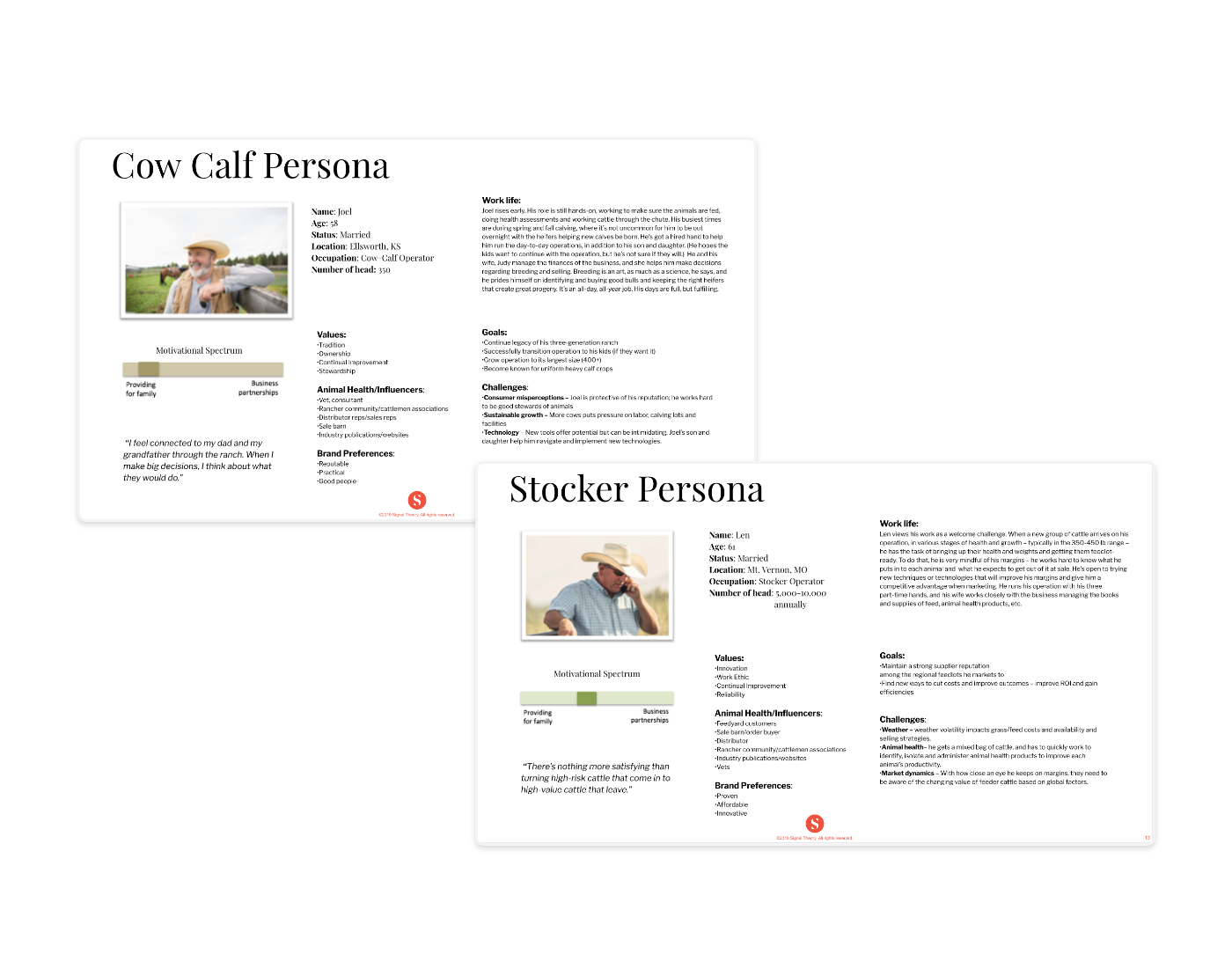 Landing on a Quiz Experience
Many ideas were thrown around, but knowing our target audience and how competitive the industry is we felt really good about creating a quiz where producers could test their knowledge. Some business reasons for going this direction:
Recurring visibility for Zuprevo over an extended period of time, strengthening the association of Zuprevo with BRD

Lead generation by inviting those who participated to receive a branded hat

The ability to understand producers' knowledge of BRD and where there are knowledge gaps

Design would allow for new questions to be released over time with the potential of different levels and repeat uses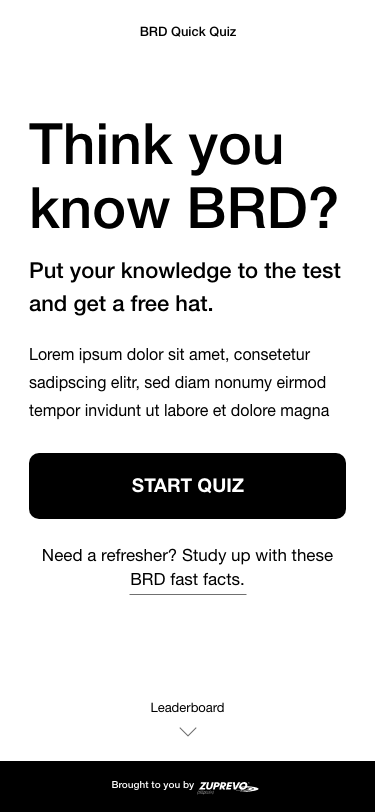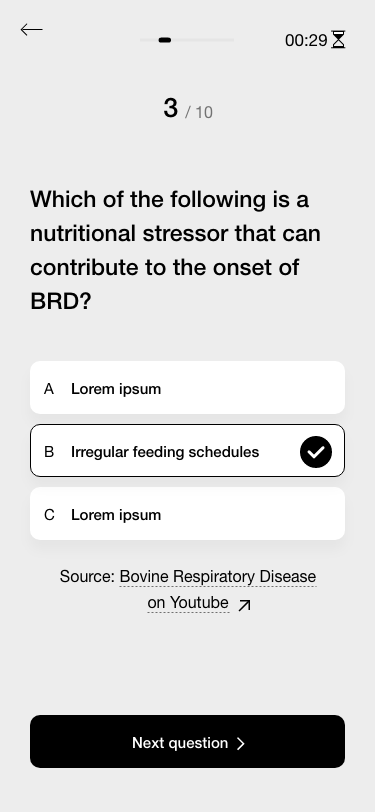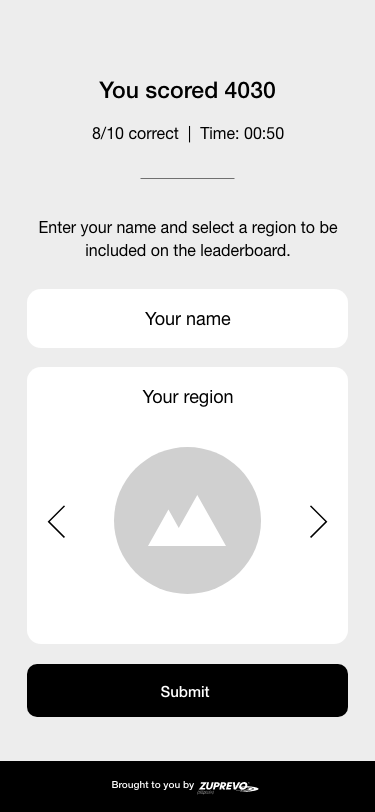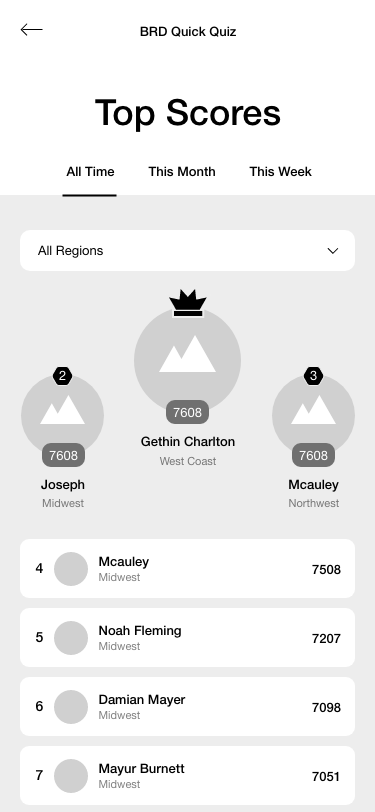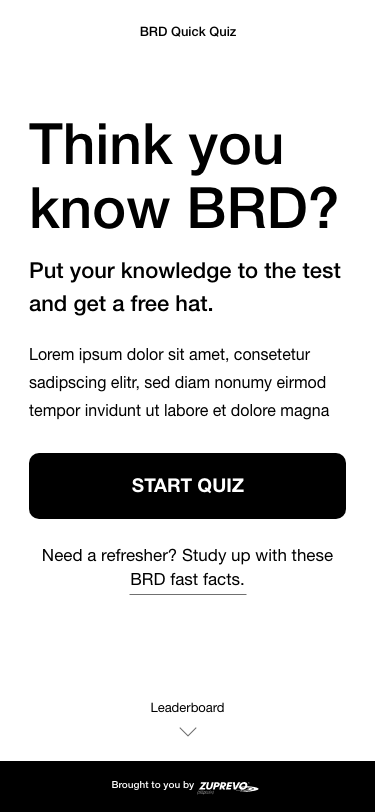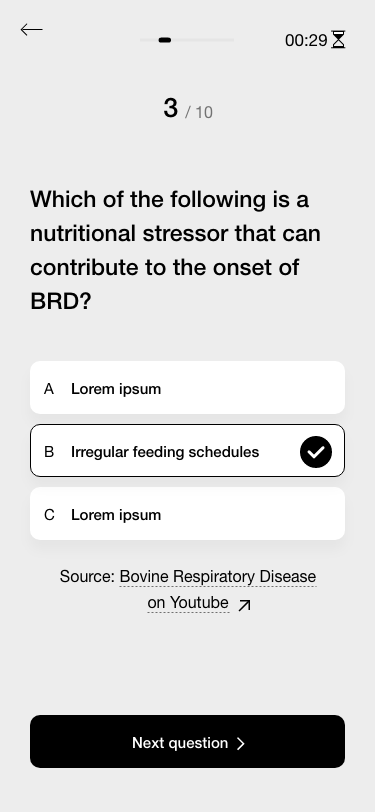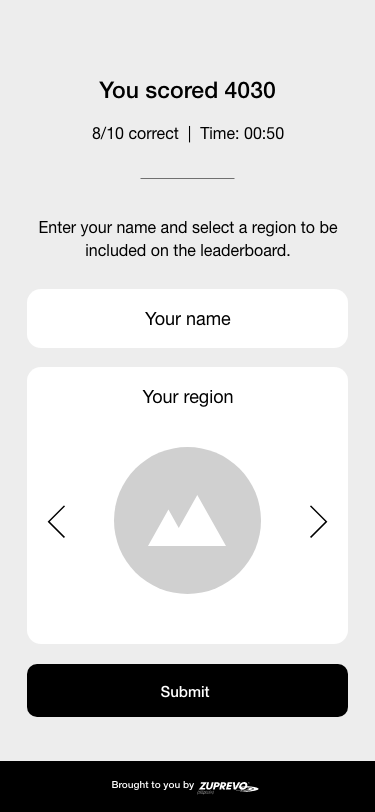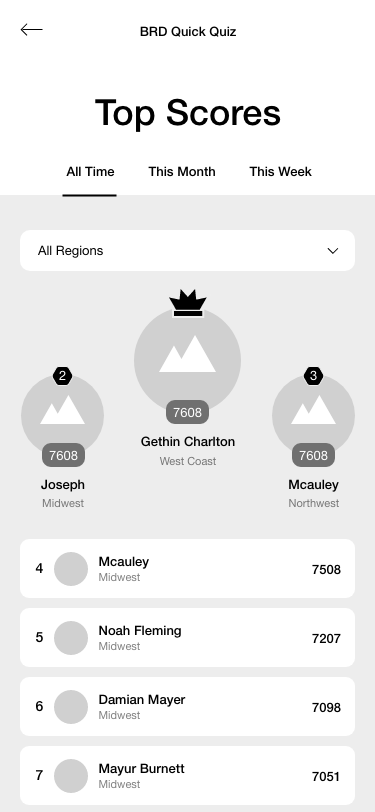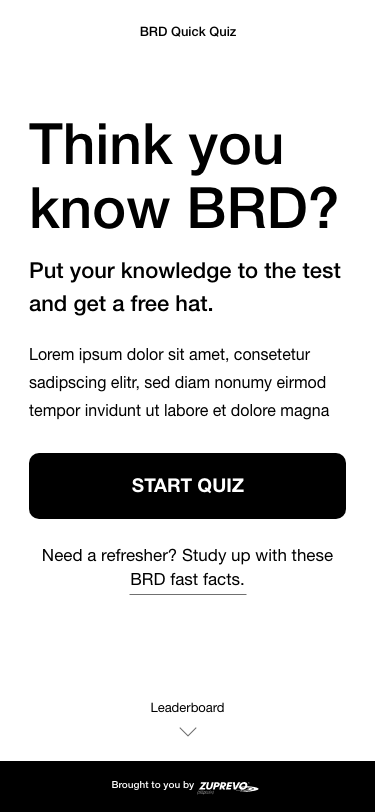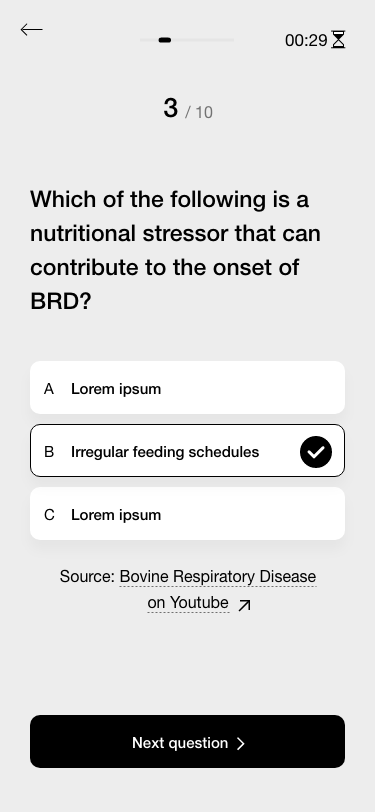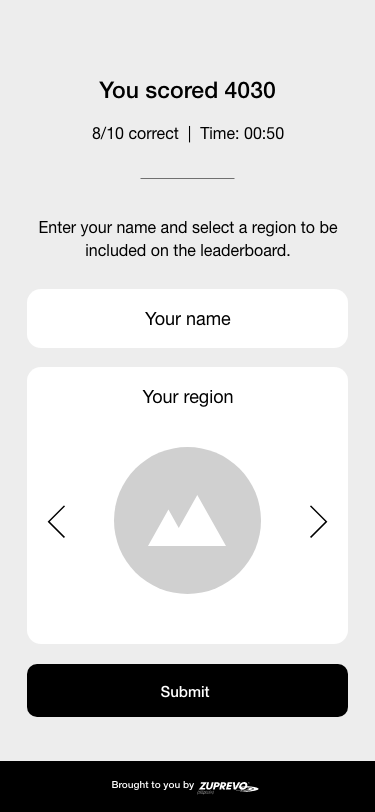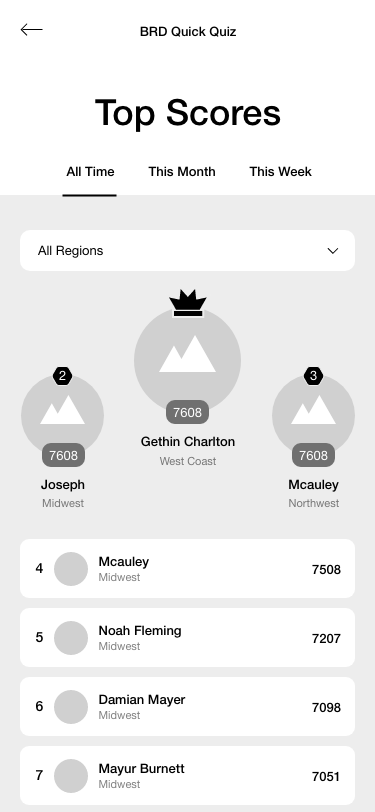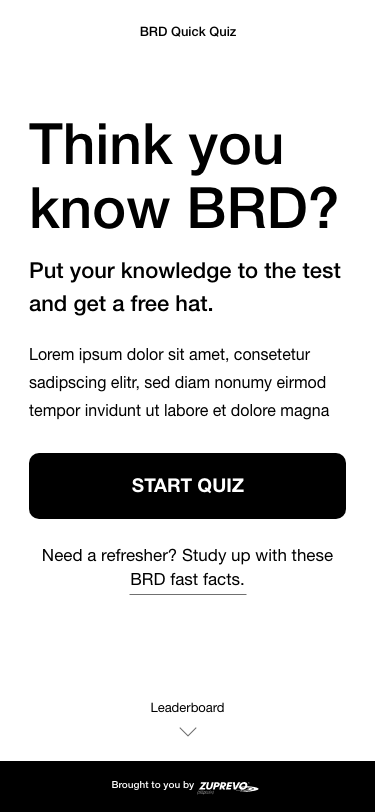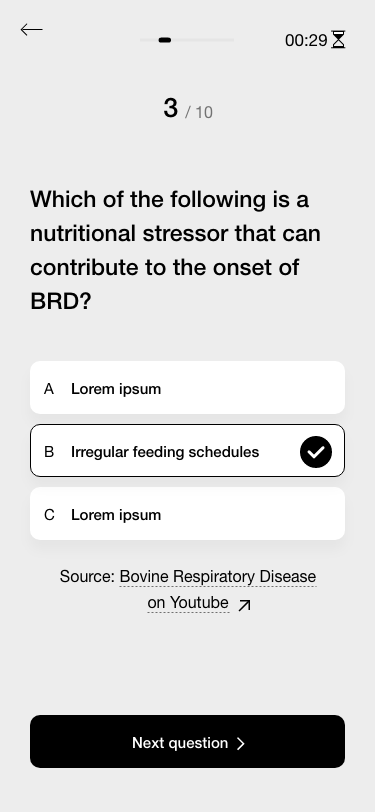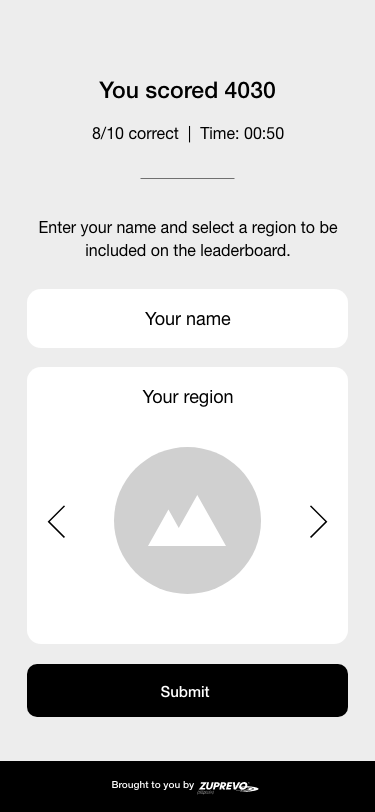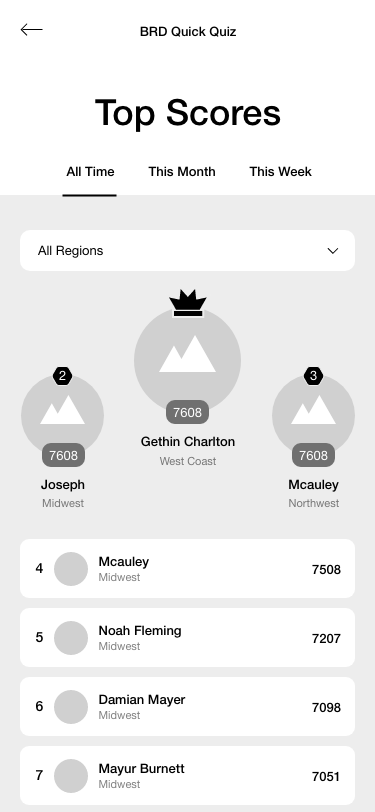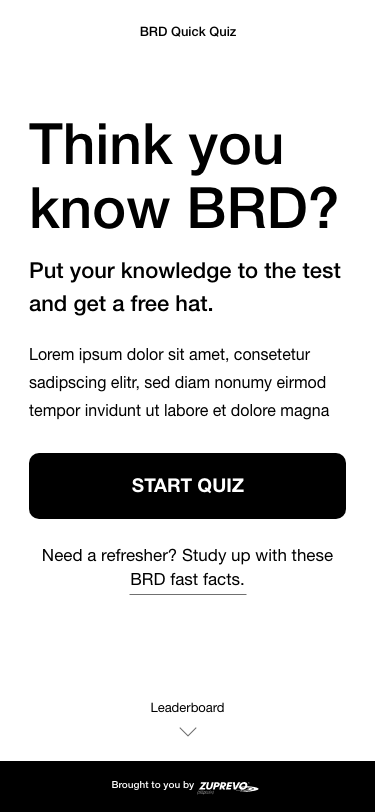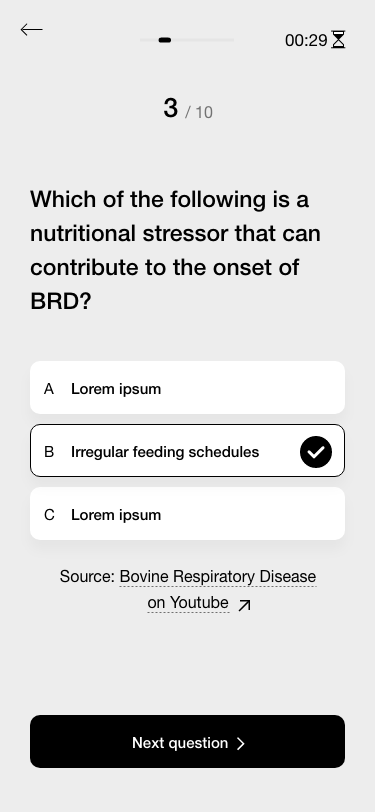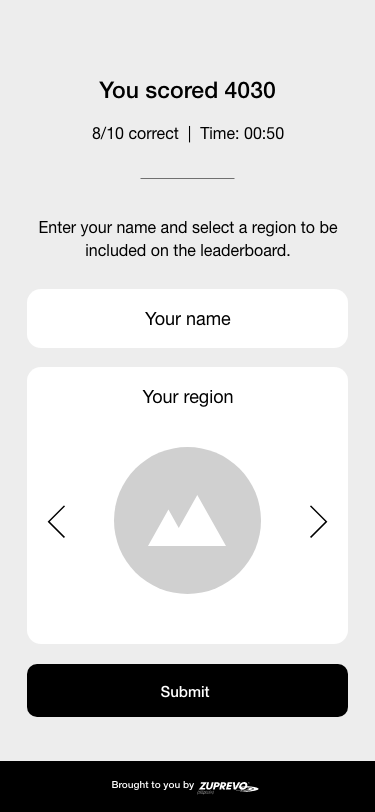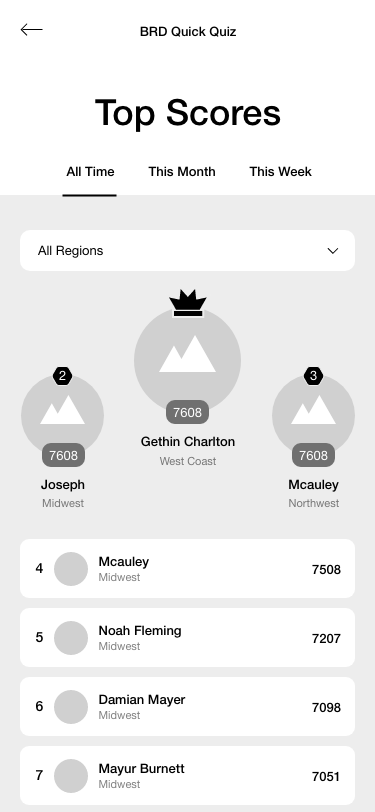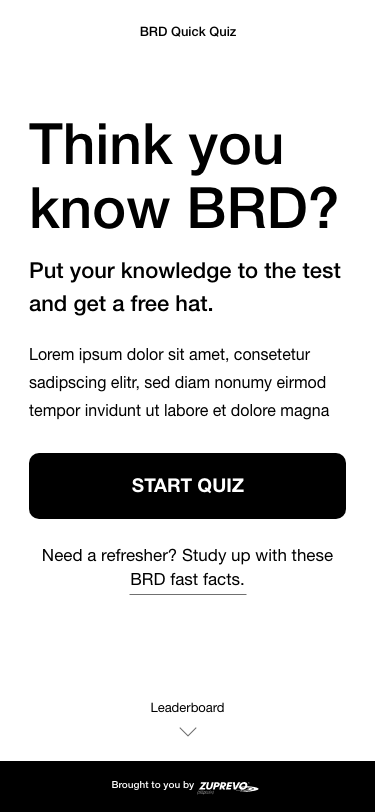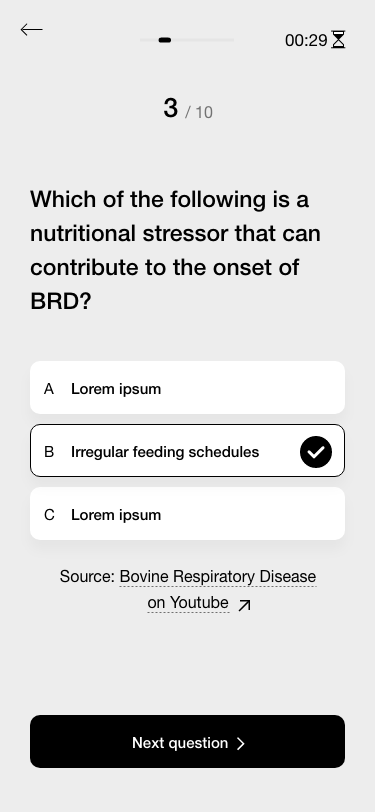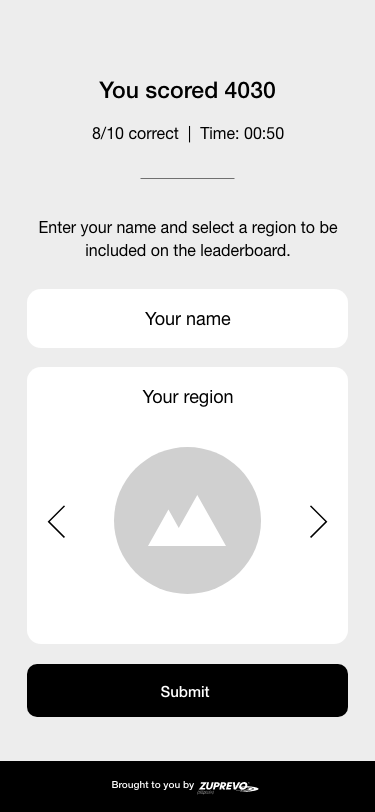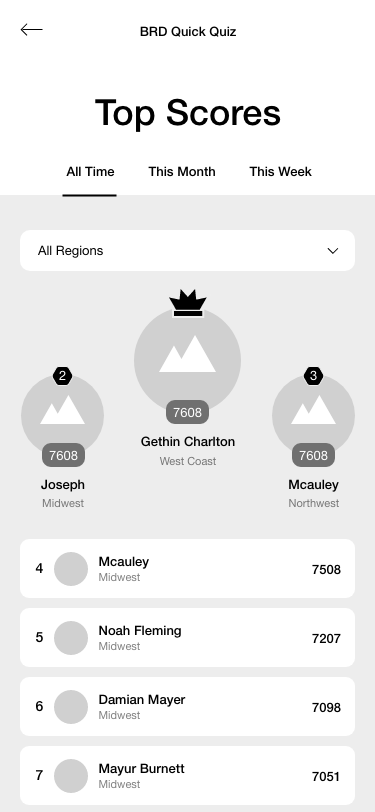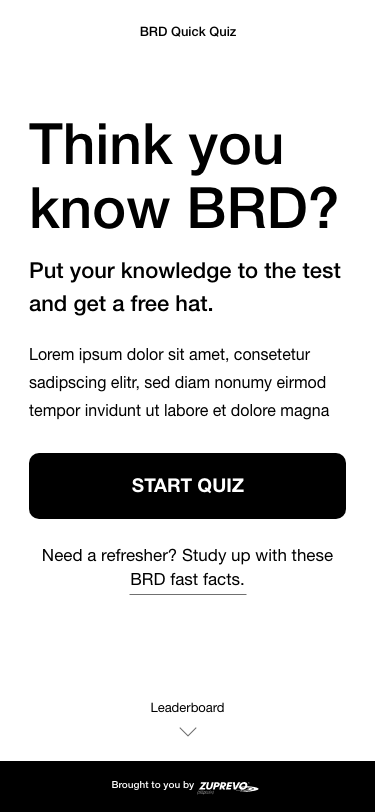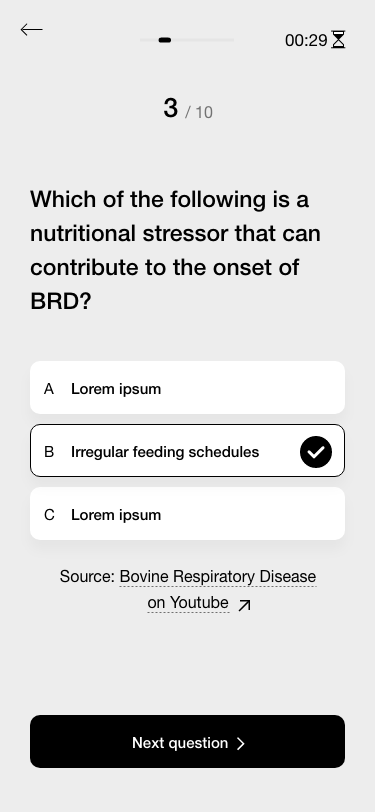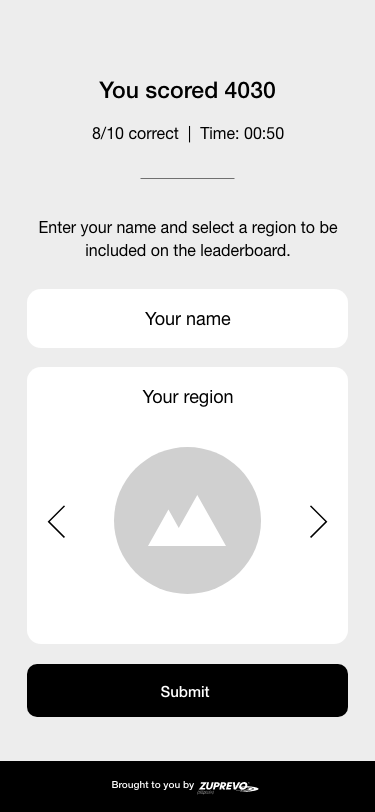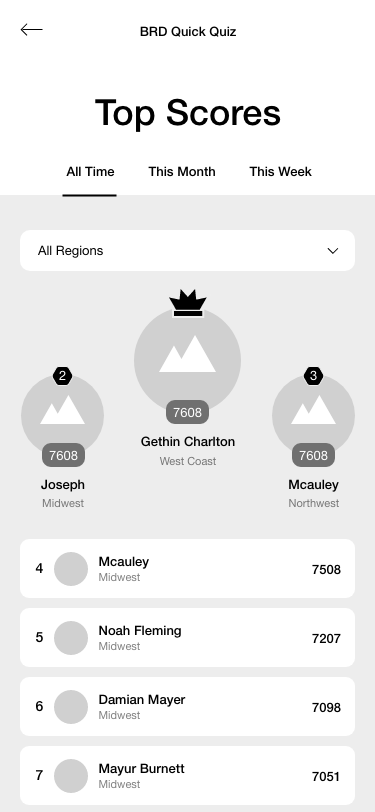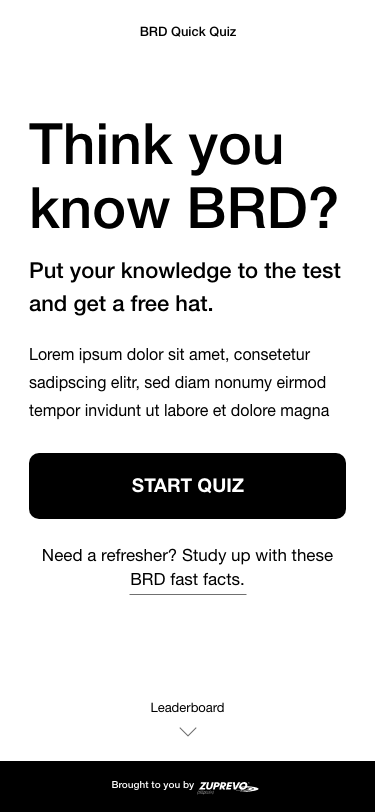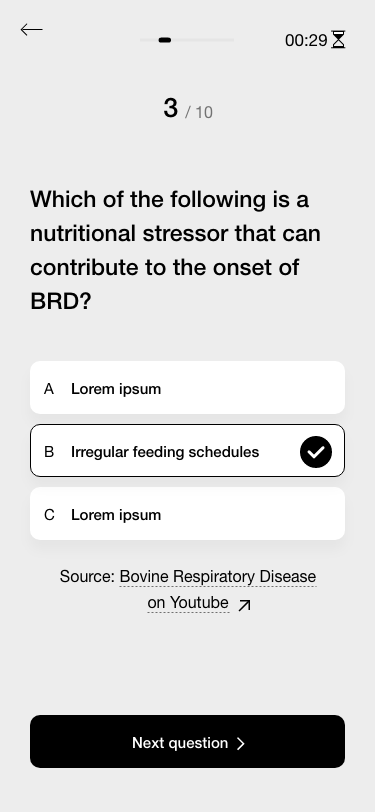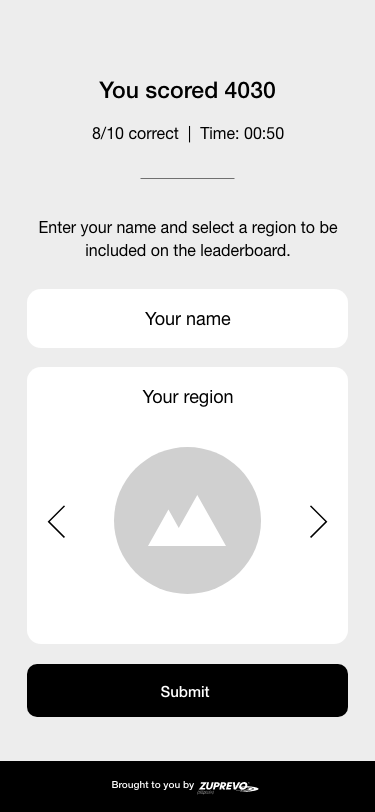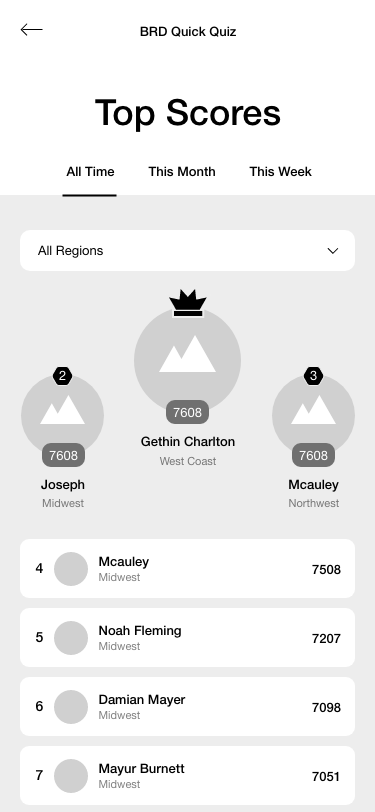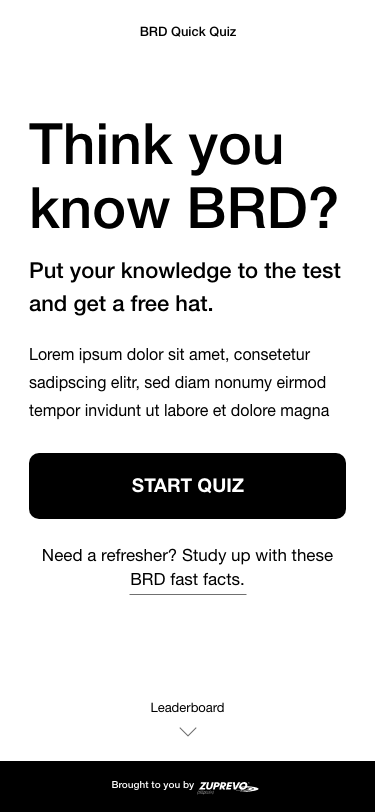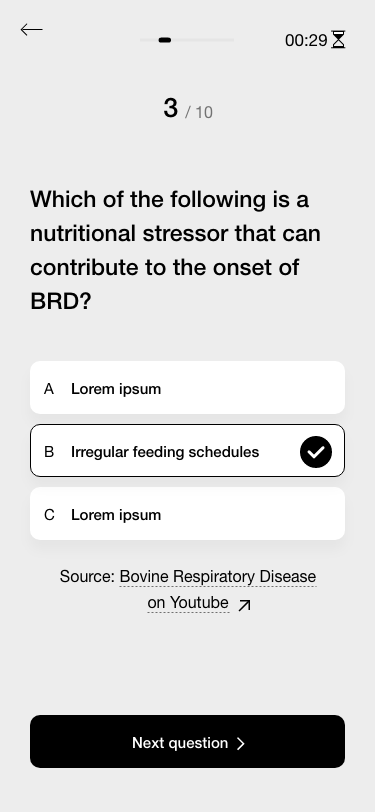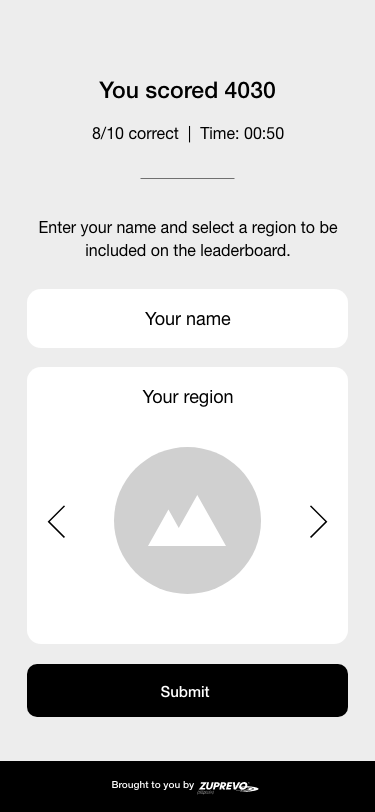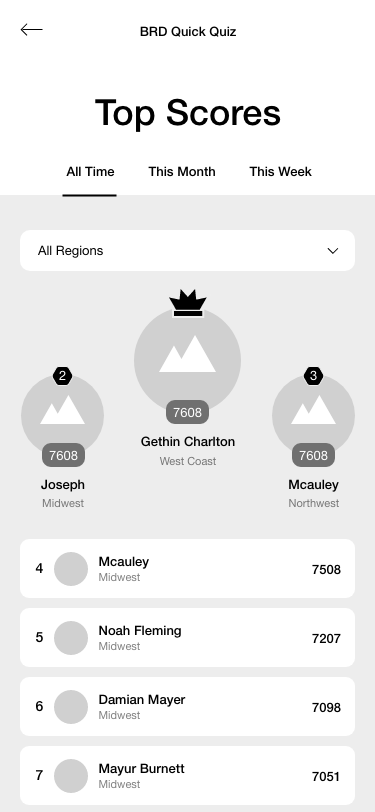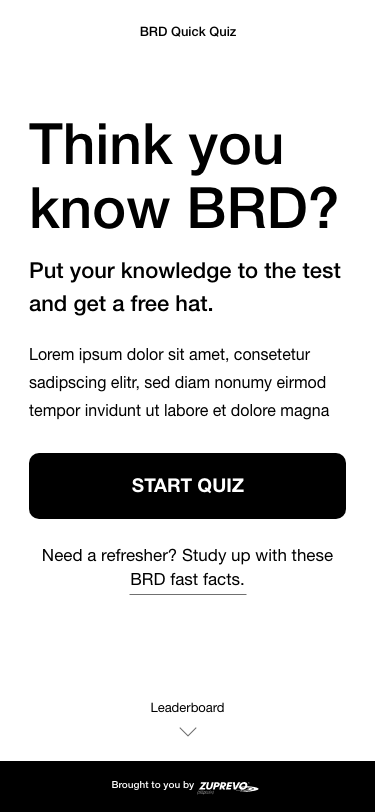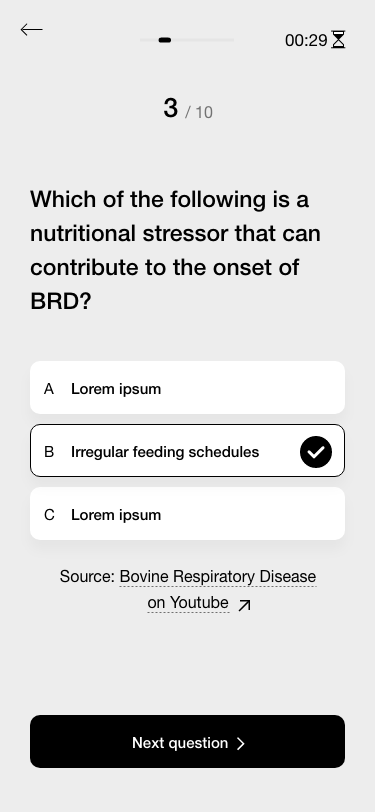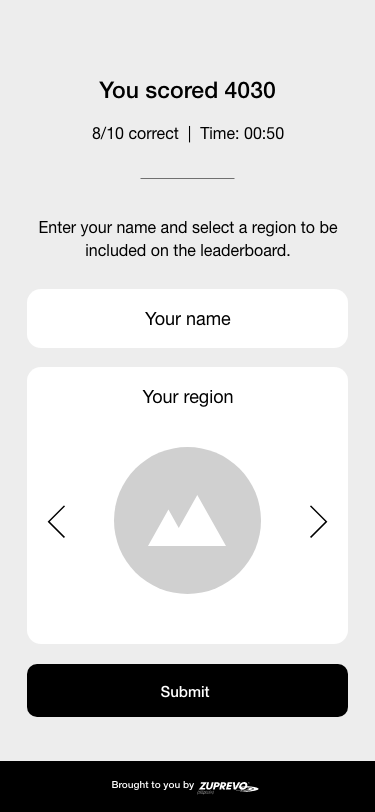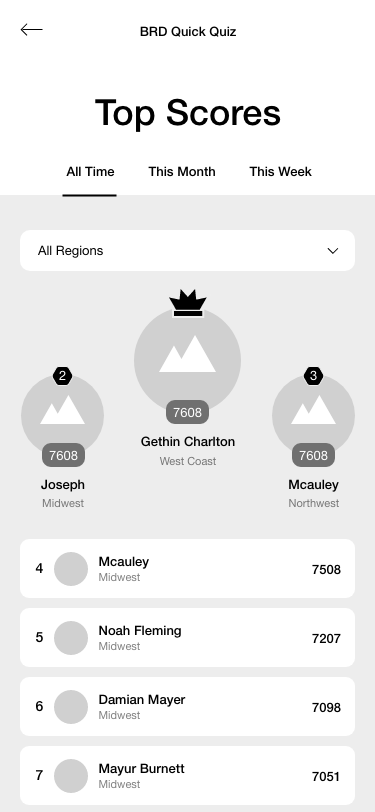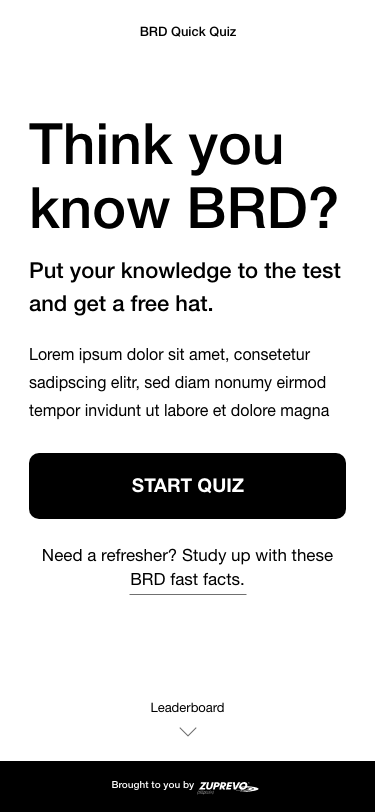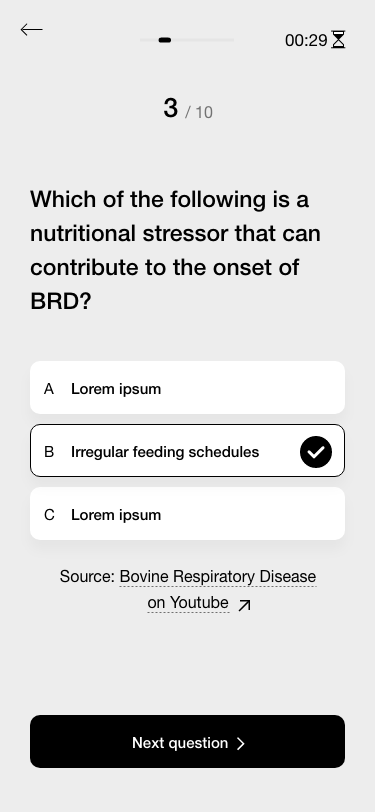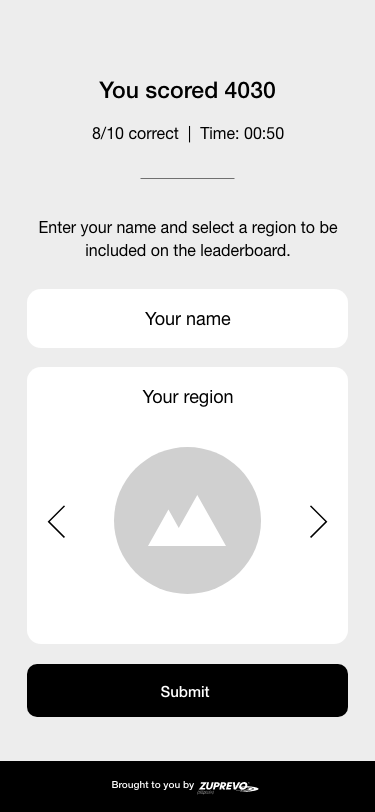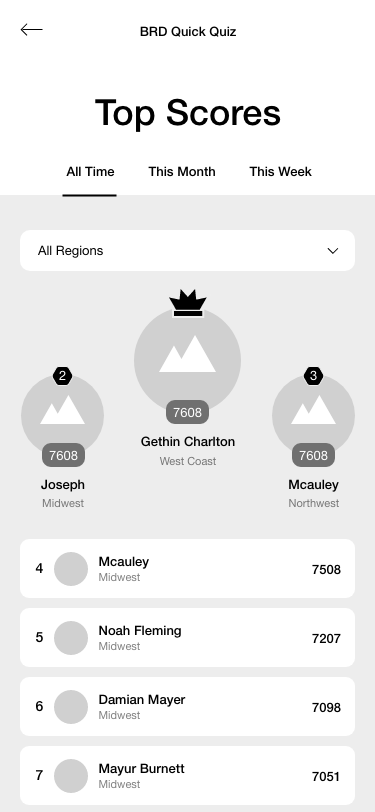 Wireframes & UI Design
I used Adobe XD to lay out both wireframes and final layouts. I worked closely with strategy to determine the questions of the quiz. I collaborated with an art director to come up with the visual style and illustrations.
Activation
A full digital activation campaign was created to help launch the quiz. Emails, digital ads, social posts, text campaigns, etc.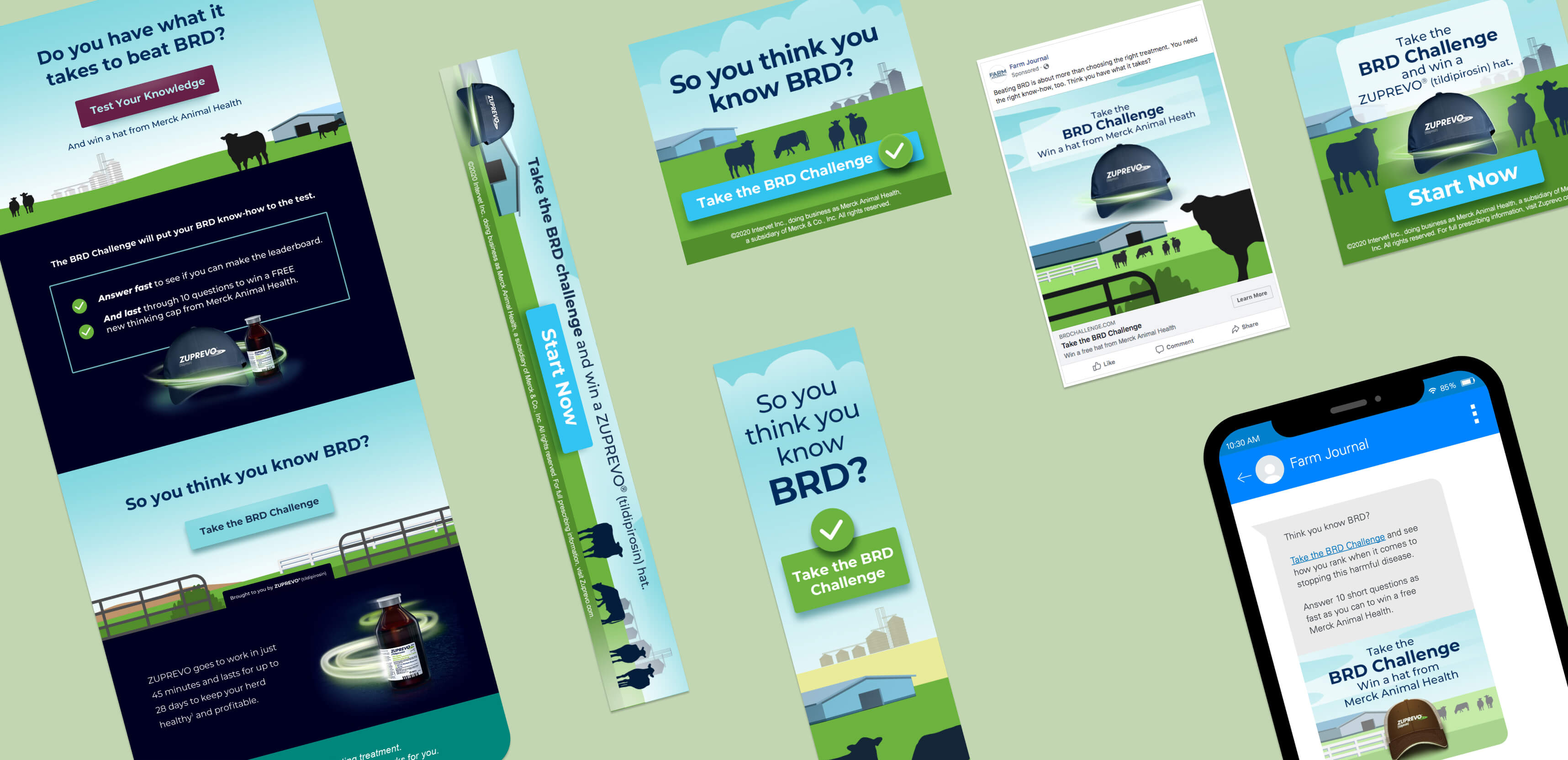 Results
Gamified experiences can generate high completion rates and lots of qualified leads when there's a clear ask for participation. This quiz was no exception. The plan is to continue this campaign throughout 2021.
2100+
Website visits from highly targeted audience
948
New leads entered into Merck's CRM
$4.97M
Estimated spending potential on Zuprevo by new leads